Hey reader… you don't have to read this.
No seriously. I won't spoil any of the stories' endings but if you have any desire to discover these easter eggs for yourself, don't let me ruin it for you! These aren't all secret, but some of them once were. One of them was so compelling, even in secret that it motivated the whole first project and launched us as publishers.





​
Okay? 

​Okay, here we go.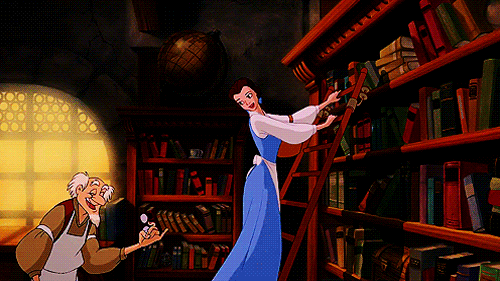 The Tear:
If you've read "A Penrose Story" you know that Joyce and I met in a creative writing class at OCADU. I read a snippet of her writing, a chapter that might hypothetically belong to some future book. That snippet was "Bookworms", eventually chapter five of Caterpillar Portraits. She got me. I was completely enamoured of the concept of a character who repairs library books on the sly, to be slowly discovered by an attentive librarian. 
Above the illustrator's name, a scrawny Matilda sits on a pile of books, a ripped edge still running through her shoulder and into her lap. Her whole face and body had to have been redrawn, yet it looks so natural! She turns the book over. This book had been in bad shape, missing the majority of its back cover.
Before I even reached out to Joyce about making it a reality, I had the idea: If I were to publish this book, I'd rip chunks out of the cover and glue them back on. Every book in the edition would be repaired. And that's what we did. ​
Ultimately I underestimated the labour it would take to achieve this design element on a hundred books, and we were saved from being hopelessly late on our deadlines by the aid of artist assistants at Working Title Residency (a summer program at OCADU). It was the only time I've ever worked with a team to physically produce the books and I still fantasize about it. We had a disassembly/assembly line where I tore the covers (they were still blank on the front but had marbling on the back), and passed them in careful pieces to people for gluing back together (we actually left them slightly more visible than we could have) and then to more people to sandwich the repairs between wax paper and clamp in a stack in a book press. We did it all in one day. When everything was dry I printed the front of the cover and I was so pleasantly surprised when everything held together through printing. As far as we know the repairs have held on all 100.
The leaf:
A Wish was our second book but it was originally going to be a double sided miniature poetry broadside. The two poems on the cover were originally going to be the whole work. Lots of people never even notice the poem on the inside of the cover. It's called "leaf hunting with the wind" and it reads: "ah      there--" on the inside front, and "oh      you got it." on the inside back. The pressed fall leaf tucked inside the back cover is meant to act as a participant to the poem. "It" in "you got it."
I actually wandered around my then-neighbourhood in the Junction Toronto, picking up leaves in good condition. I interleaved (eye roll) them between pages of a phone book and popped them in a book press for a few weeks. Ding! Leaves are done.
The Pocket:
The pocket in the back of Letters to Frida should have been called an envelope (he he, get it?) but it's sort of stuck in our minds as a pocket, so there. I tried to glue them on originally but the glue on the back actually soaked through a layer of paper (when I pressed them to dry flat) and activated the adhesive on the envelopes, sealing them shut before I ever got any stickers in there. Ultimately we went with double sided tape and it worked beautifully. And yeah, there are stickers in it, five original designs: a sriracha bottle, Frida, a partially peeled clementine, a stylized rose, and a tiny faux-envelope that is addressed to the titular figure.
That inside cover was also the first place I ever tried pivot registration (a method that would substantially inform the design of The Pink of the Seams). I mostly did it on LTF to avoid carving the finicky design twice. If you look at it (front inside and back inside) you can see that everything red on the front is green on the back and vice-versa, the brown remains consistent. It's all printed from the same block. In the next chapter of Nerd Time with Brianna I intend to talk about the math behind it but it's currently something I know how to do (mostly) but not how to explain.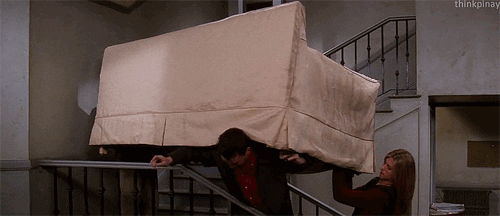 Lipstick Kisses:
This detail from The Midnight Garden is widely publicized on our social media (decidedly un-secret). I had the idea for the love-notes and the cliched lipstick imprints pretty early on and actually asked Gabby to write the notes after the text for everything else was finalized. Obviously, she did a fantastic job with them, they function as a sort of secondary back-cover-copy. I remember chatting with Natalie about what colour lipstick to use and which of us should represent Penelope, and which should represent Helena (a no brainer if you know us). My only regret is not having our handwriting made into stamps, it took a crazy long time to do all 200. ​
I think we conveyed the characters pretty well, but how much of that is that our personalities already matched them?
 Strength:
This one is hard to talk about without giving literally the whole story away. I will just say that the little bit of string visible at the top of The Size of Texas is tying a key-card to the inside of the back cover. The card has an important message on the back. 
Pink... and Five other Colours
Sometimes people don't believe me when I say that there are six ink colours total in The Pink of the Seams. Also, there is no yellow, no purple, and no black. It does feel like there is a rainbow going on. ​
This rainbow was a bit of a stress point for me during production. I chose the 6 colours from embroidery floss at the DeSerres next to Open Studio (just because they are a pleasant way to select colour, and there is a good variety. Then I started printing using two colours per print, and hoping that by the time I got through all 12 variations, the whole would have some sort of cohesiveness. ​
I used each design for two colourways, and I never put orange with pink, orange with red, orange with blue or red with pink. ​
At the beginning I was nervous. The first two colourways seemed to clash with each other completely. ​It got a little better, but I was nearly half-way through printing (a couple weeks of work) before things started to come together,and then they really did. Here are the illustrations in order of printing.
 I used the same six ink colours to print the text (the poem colour had to match one of the colours on its reverse) and pink for all of the rest of the writing that makes a book. The cover (the envelope) is blind embossed with the same plates used to print the colours! I lined them all up in a grid and you can still pick them out and match them up. 
Hang your scroll the same way you grow tomatoes:
But literally. It took a ton of recon to find a suitable support for the top of If a Carp Dreams of the Milky Way. I originally planned to use a thinner wooden dowel, but I was attached to the idea of it being hollow because I wanted to thread the hanging cord through it, rather than attaching it on both ends. I looked at the home depot and canadian tire and rona. I considered wood, plastic, paper. Everything that was strong enough was too thick or not hollow. How do you google search for this? Every sales person I spoke to (asking for a thin rod in wood, metal, or plastic, that was round or flat, and hollow) looked at me like I was crazy and told me to go to Michael's (no luck there either, I did look). Eventually I wandered into dollarama because it's as good a place as any to see a wide variety of simple merchandise. I was looking for anything long and thin and strong, and my attention was caught by a tomato plant support system (you know, the sticks and hoops model?).
| | |
| --- | --- |
|   | The rods were made of metal coated in a thin plastic film. I tried a few different cutting methods that were too messy: wire cutters, a saw… and then since I'm a handyman's daughter, I called my dad. He suggested a miniature pipe cutter, which I was able to find for 5 dollars at Rott Blotts, a ten minute walk from the studio (ah Richmond and Spadina, you were so good to me). So yeah. The reason that the metal is not labelled more specifically in our product description as aluminum or steel or… is because I don't know. It wasn't on the label. My best guess is tin, actually.  |
Lightning Round:
| | |
| --- | --- |
| | Noel is asleep in every illustration. |
| | This constellation is Pisces because fish. It is however backwards from our universe because I was carving and forgot to flip it. |